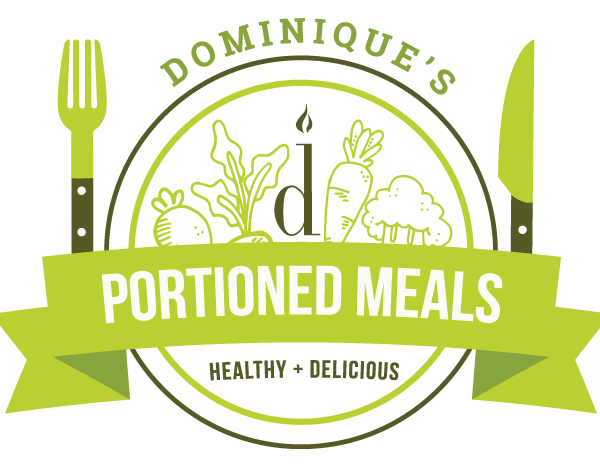 Eat well with Gourmet Portioned Meals
Portioned Meals Orders are Due
Dominique's Portioned Meals are perfect for busy professionals, on-the-go moms, and anyone looking to eat healthier during the week. Each package serves up delicious portions—-each at under 400 calories!
Unlike other meal plans, our meals are freshly-made in our kitchen, using Dominique's recipes for unmatched taste and variety. You may choose to order all three meals a day, or choose one-meal or two-meal options. Choose to order any of the options in packages of four weeks, and save on your entire order.
Orders for the following week are due every Tuesday at 8 p.m.
Then, you pick up your meals once or twice a week, depending on your package:
Friday 5 p.m. – 6:00 p.m.
(for 2-Meal Options or Monday and Tuesday's meals)
Tuesday 5 p.m. – 6:00 p.m.
(for 3-Meal Options or Wednesday, Thursday & Friday's meals)
You choose your pickup location:
Nick J. Hebert Designs
216 Mystic Blvd., Suite C
Dominique's Bistro
8013 Main Street